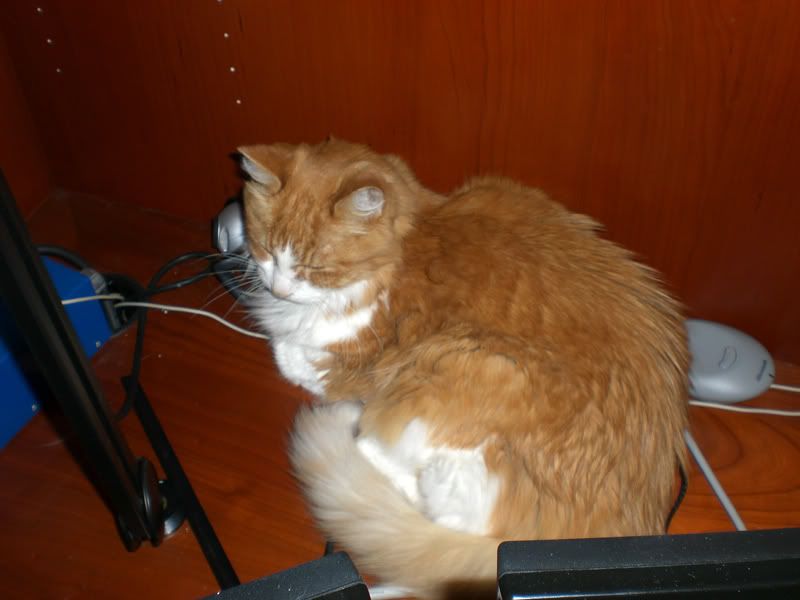 Simba's gone. Our big, goofy, foofy, little-pink-nosed, oven-mitt-footed, howl-at-4am, fluff-for-brains Simbaninny, after almost nine months of treatment for CRF, is at rest. I love you, big orange. I'll never, ever forget you.
Thank you,

paleologa
for being with me at the vet's every minute, and making sure I didn't drive right after; and

mercystreet1
for coming up to Paleologa's apartment for additional company afterwards.
More tomorrow, maybe. In the meantime, better days:
( Many pictures - VERY bad for dialup users )